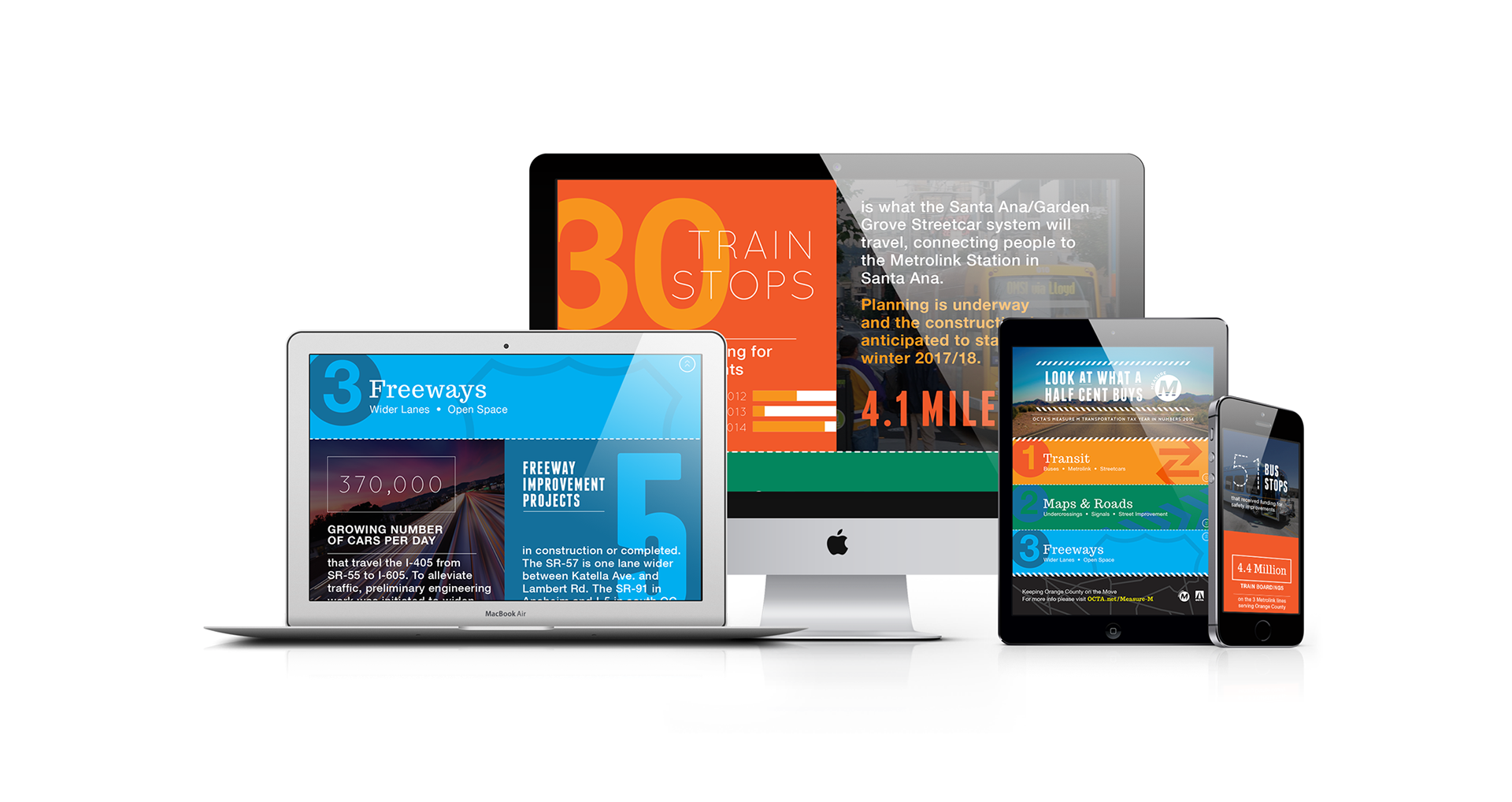 A fully responsive annual report was created for display on the OCTA website. Pull-down tabs activate 4 sets of animated factoids reflecting the Measure's key accomplishments.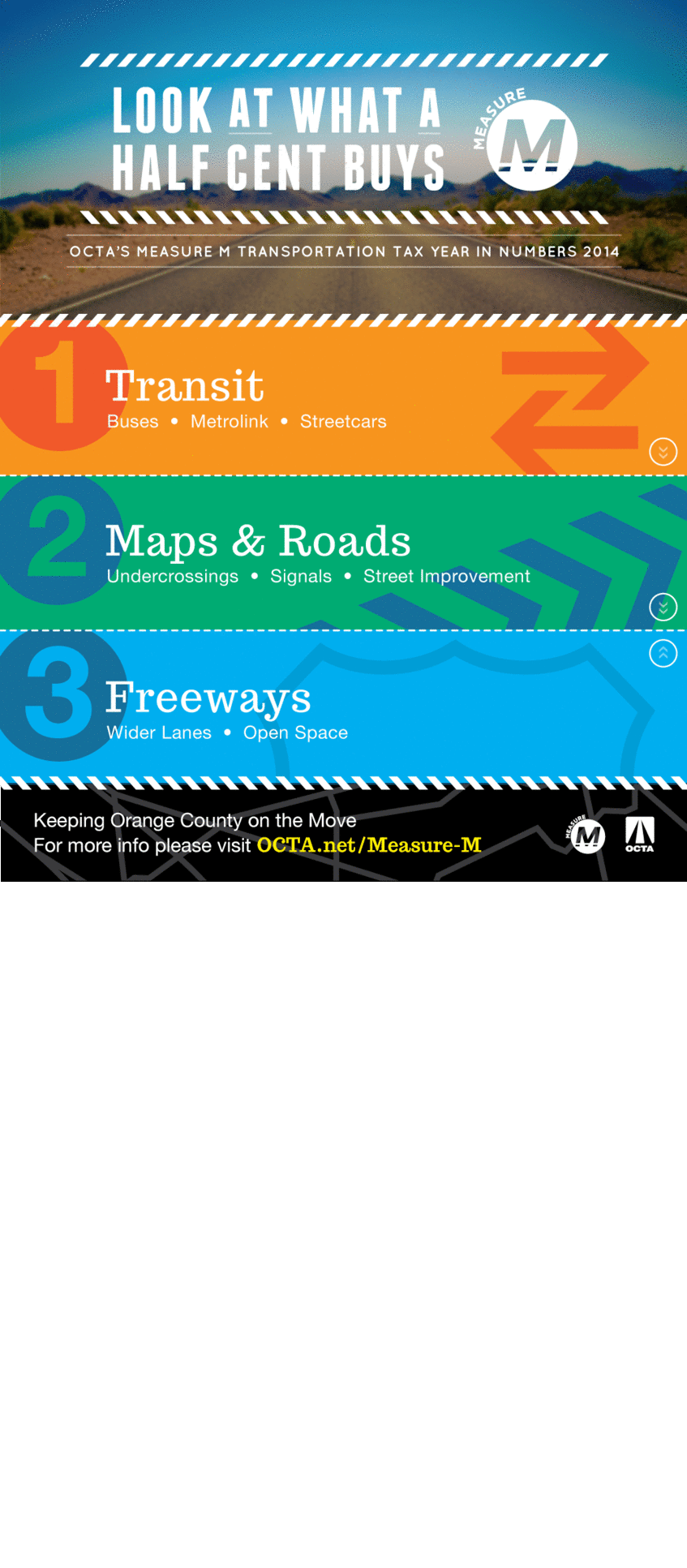 A poster advertisement was also created with the same factoids to be digested in one read. It was featured in public locations readers would be waiting such as bus stops or line to the DMV.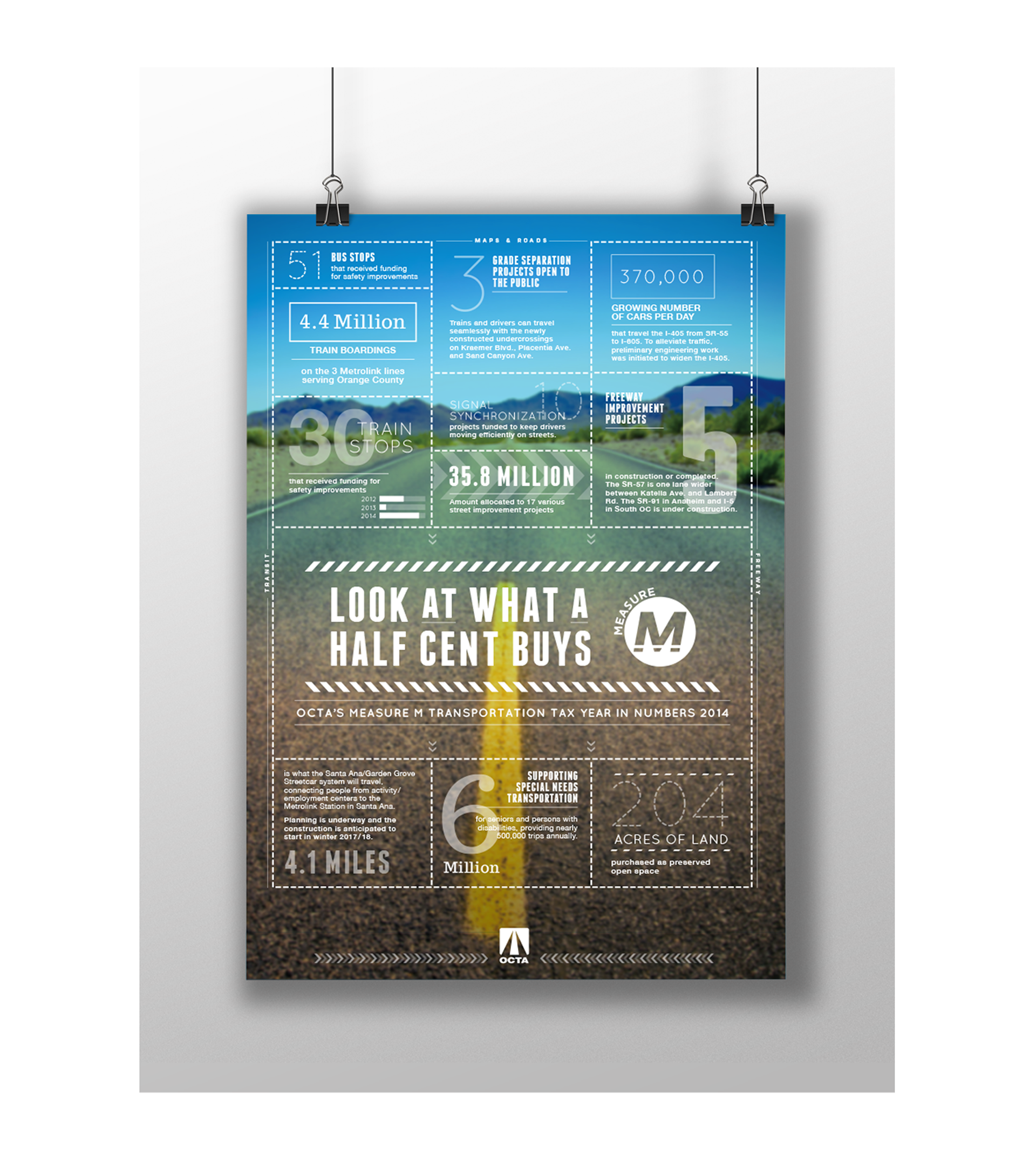 A print advertisement based on the web layout was created for display in the OC Register.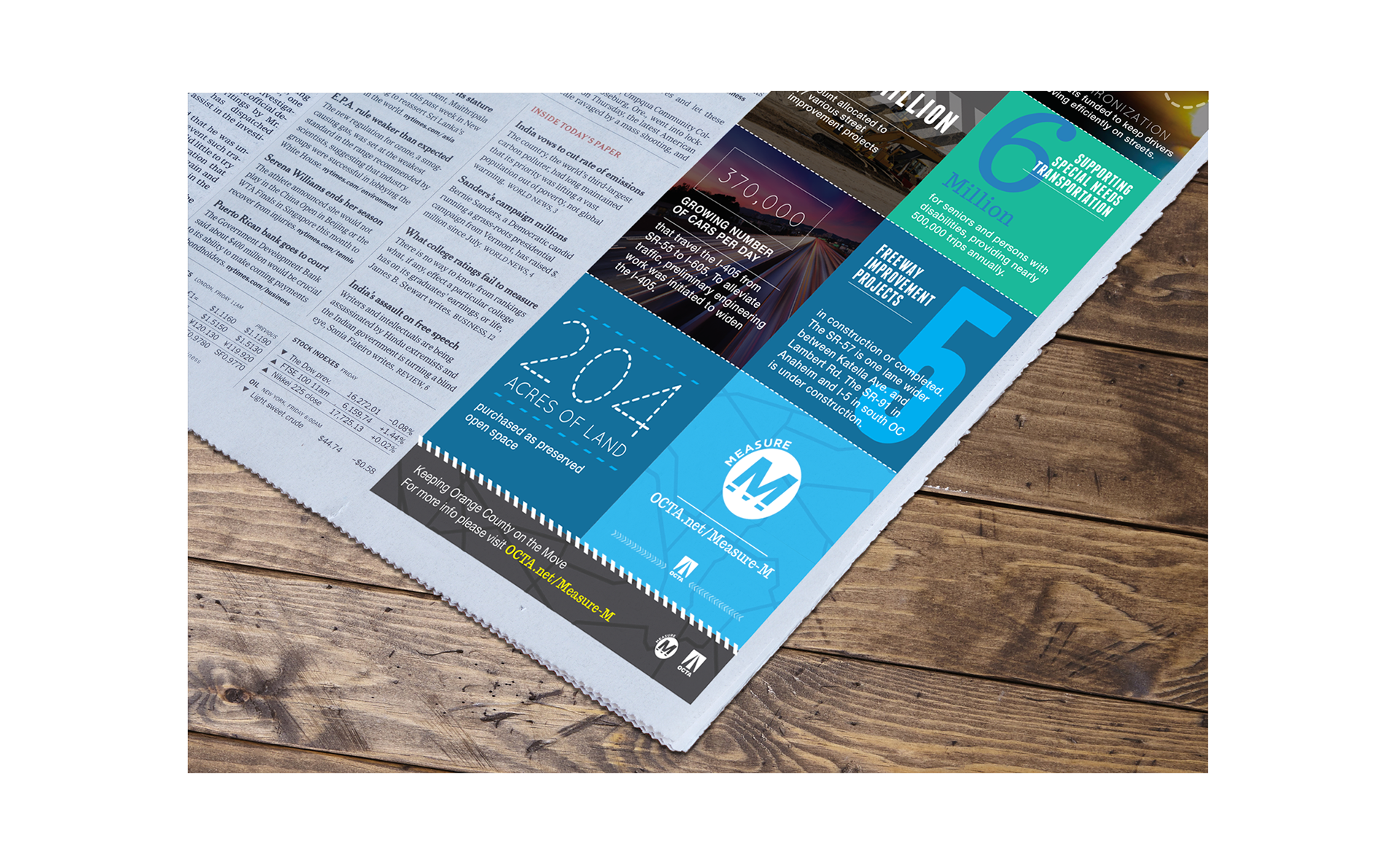 Concept was presented to the client while working at We the Creative