Viewsonic
Viewsonic needed eye-catching rich media banner ads that would highlight the key features of its Lightstream 6 projector and CDE8451-TL monitor. The presentation, language, and color palettes of competing brands were evaluated to find gaps in the market. In the projector market, it was determined that a bold, "color pop" concept with impactful copy would best stand out among competitors. The monitor ads were more demonstrative to highlight key touch-point features.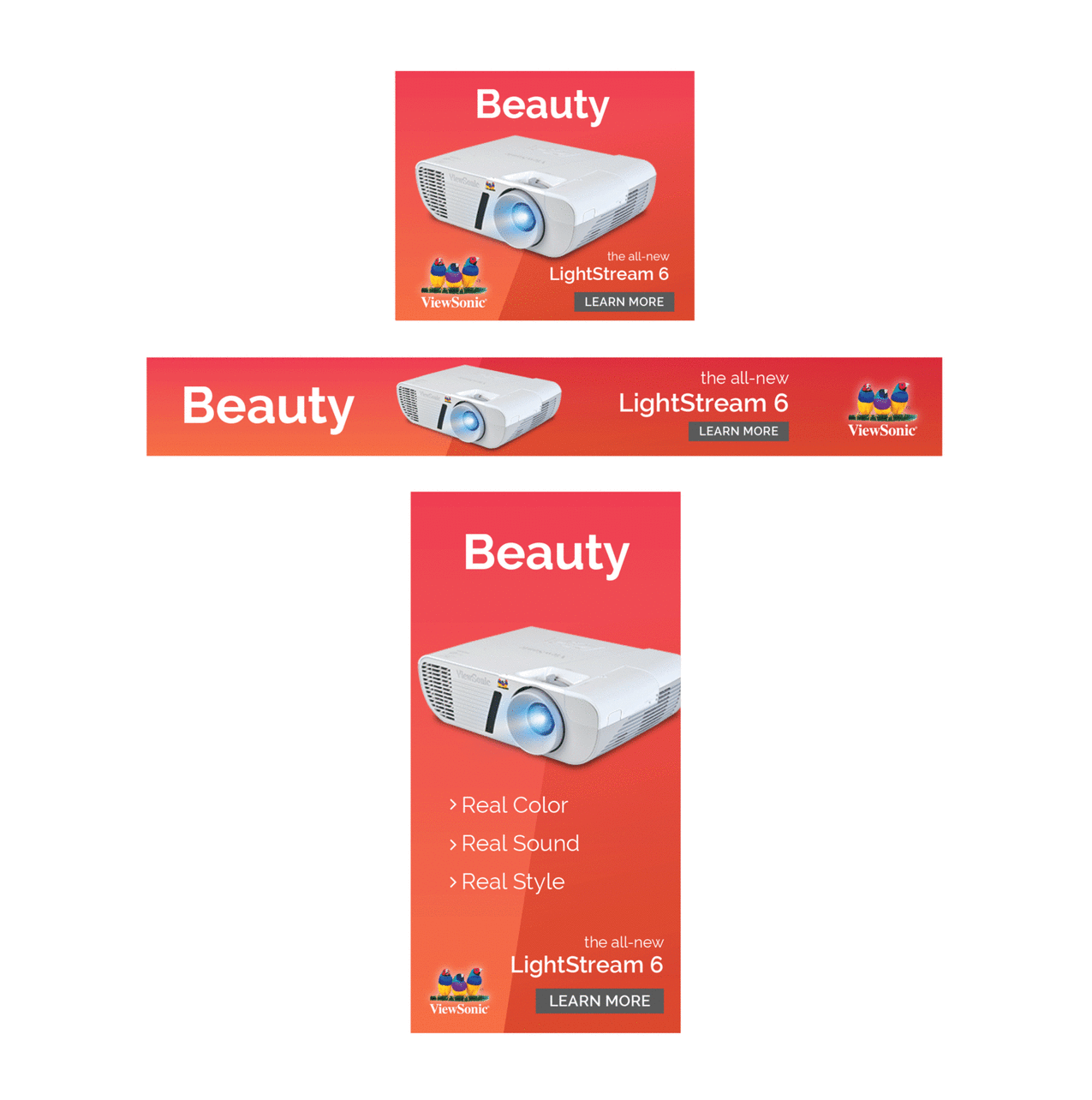 Lightstream 6 projector campaign featuring a bold, sleek, modern aesthetic to reflect the product's features.
CDE8451-TL Monitor campaign featuring 6 point touch as demonstrated by the "Connect and Collaborate" line art illustration.
CDE8451-TL Monitor 2nd generation campaign featuring brighter, more beautiful graphics and 10 point touch.
Concepts were presented while working at Jovenville
Concept 1 was utilized by the client