Santa Monica Talks
The City of Santa Monica needed to advertise their annual "Talks" program which invites residents to a neighborhood sound off. The city wanted the design to reflect Santa Monica's classic boardwalk heritage in order to attract both a young and old audience. A bold design inspired by vintage announcements and contemporary hyper-bright colors inspired the look and feel for Santa Monica Talk's 2014 campaign. It was used on posters, postcards, a landing page, and social media skins. Residents were invited to write their own topic recommendations on posters and postcards left at local destinations.
Posters were placed on construction barriers, in government buildings that receive high traffic (i.e. libraries, DMV,) and at public transit stops. The series contained a main poster "Learn What's Happening in Your City," a blank prompt inviting passerbys to contribute topics, and pre-filled topics such as "Jobs," "Traffic," and "Parking".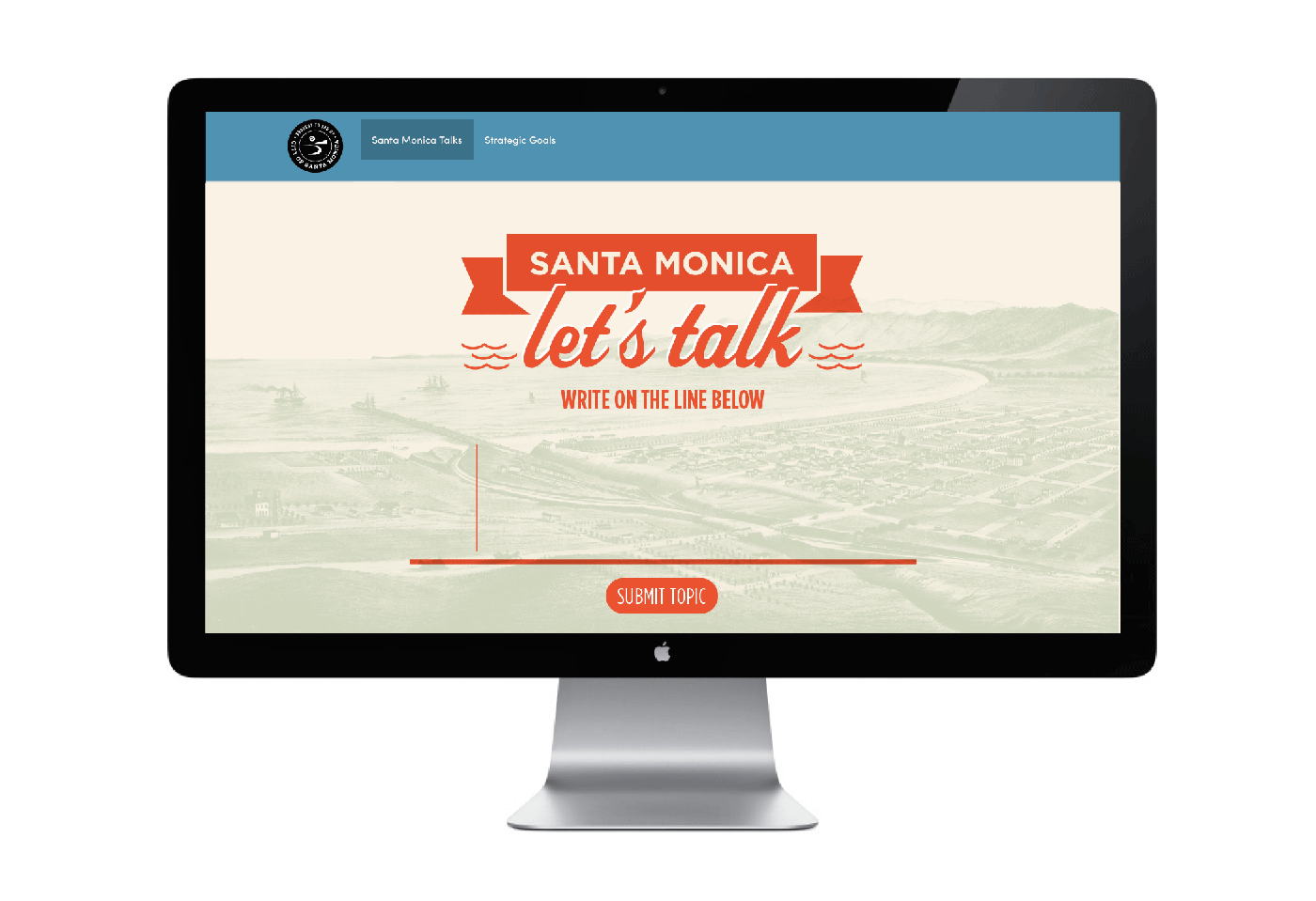 A landing page was attached to the City of Santa Monica website. It contained a prompt for visitors to contribute topics for discussion at the Santa Monica Talks Events. Names, topics, dates, and times collected within a live log viewers could review. A news portion featuring articles related to "Talks" topics was also included. 
The "Fill in the Blank" concept was presented to the City of Santa Monica, but not utilized due to budget restrictions
The main "Learn What's Happening" artwork was presented to and utilized by the client while working at We the Creative