Hendy Interiors
Hendy is a high-end interior design firm that needed a brand and website reflecting its goal to inspire innovation and shape culture across organizational structures. A logo was created featuring a shifting "H" to represent the ever-changing, accommodating nature of the brand. This logo was applied across multiple designs including a website that showcases Hendy's work within a non-distracting, intuitive, structure. The "H" is also used in a pattern present on brand collateral including stationary and notebooks.
Responsive mobile version of the website.
The Hendy homepage contains titles that snake in as viewers scroll the cursor down. After fully animating, the title disappears and statistical data rolls in. The rest of the site is built upon a simple, responsive framework with elegant roll-overs and fade-ins.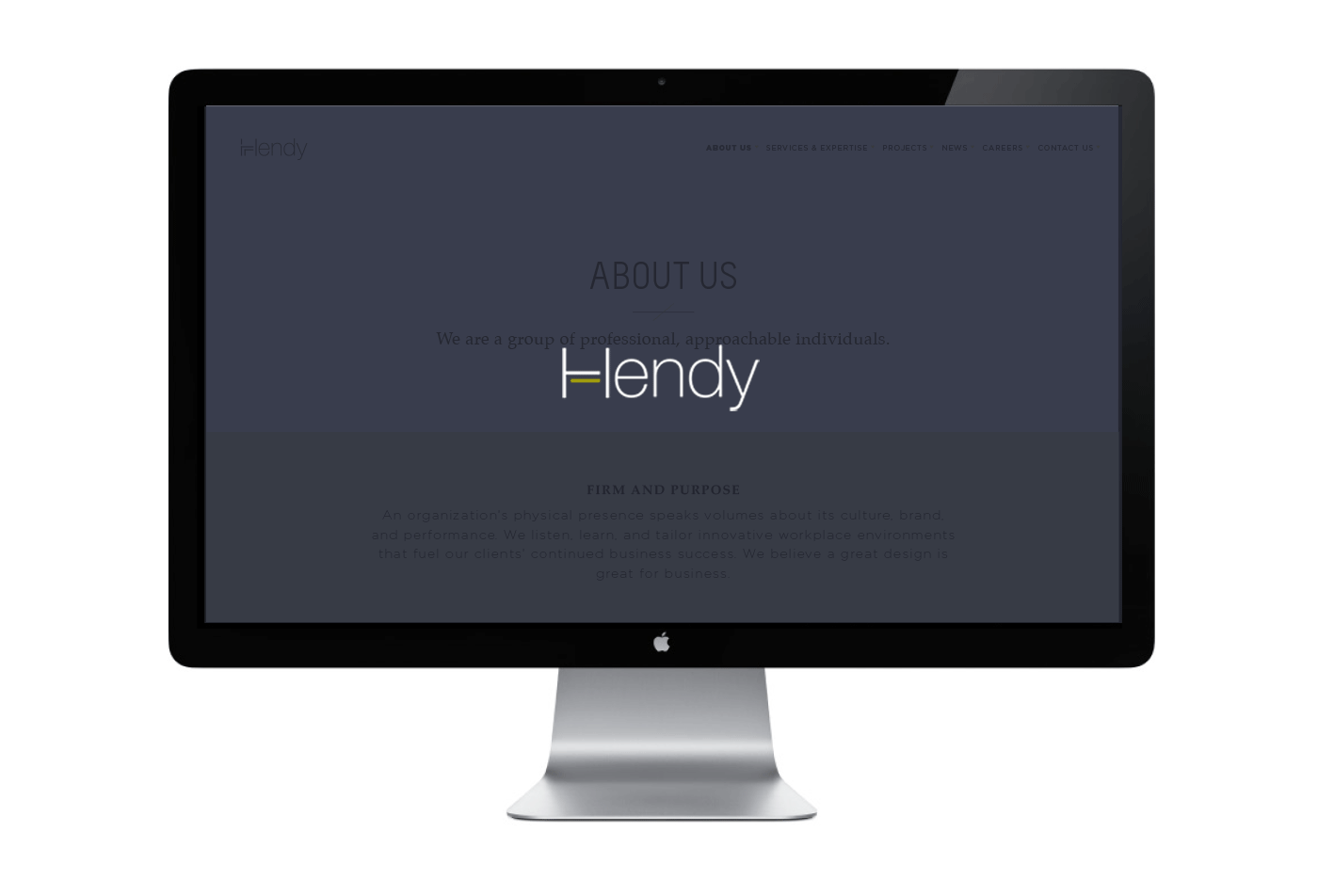 When clicking from page to page, a loading screen appears featuring an animated "Shifting H" logo centered above a translucent backdrop. The upper left-hand logo also shifts with each page change.
Basic logo applications include business cards, stationary, envelopes, and notebooks. The "Shifting H" concept was applied as a pattern that emulates movement and change.
Excerpts from the Hendy brand style guide include logo usage, font usage, guidelines for the "Shifting H" icon concept, and color usage.
Project website and branding was presented to H.Hendy + Associates while working at Jovenville