Chapman Cecil Awards
The Dodge College of Film and Media Arts at Chapman University needed a advertising campaign for their annual student awards ceremony. It needed to be built around the theme "Survive the Wild," and feature nature's elements. To tie various aspects of the show's theme together, each of Dodge's three disciplines were paired with a natural element. These pairings included film production/fire, digital arts/water, and television/broadcast journalism/air. A dramatic color palette with action movie imagery completed each scene. The film slate logo represented the "survivor" and was the focal point of each design.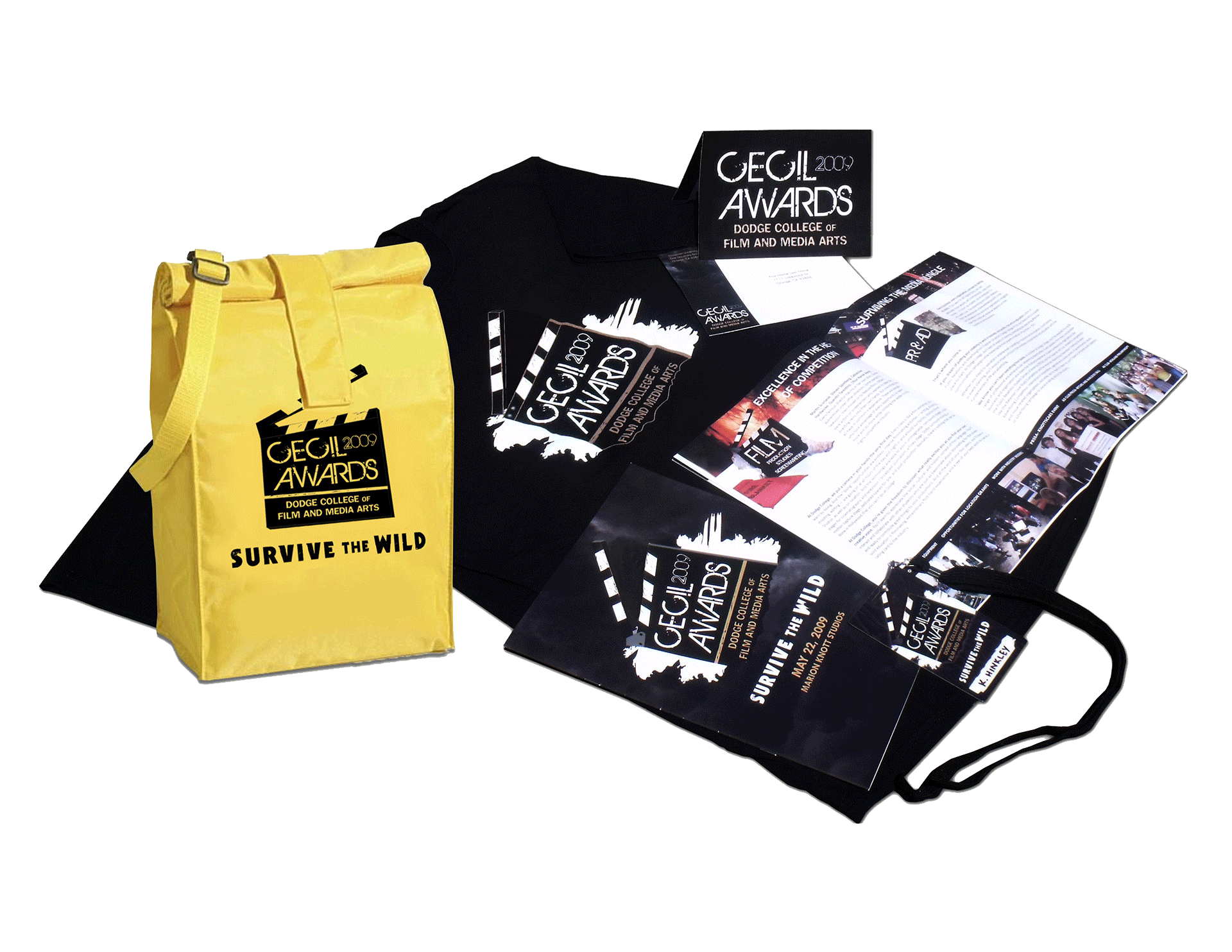 Take-home items for guests included "survival" swag bags, tee shirts, programs, invitations and admissions lanyards. 
Project was presented to and utilized by Chapman University's Dodge College of Film and Media Arts while working in the Department of Art